December is such a snowy yet cosy and mushy month. Don't you think it sets the ball rolling for warmth, tenderness and a lot of fun? Music is in the air and the chill gives way to warm embraces and cuddly hugs. Wow! I just heard the church bell chime, an exchange of marriage vows and the soft and mellow voice of Jim Reeves singing, "I love you most of all because you're you ….." The mind gets subconsciously into the Christmas fervour where December means soft carols being played and children thronging the Christmas tree, breathing in the divine beauty and gushing with excitement to breathe out the winter smoke. Yes! December stands for Christmas time and brings in the wedding season. The soft sparkles in the Xmas tree, the snow, wedding bands and bridal hues … just everything creates a festive aura. Jim Reeves croons again in my mind and I hear, "Silver bells, silver bells, soon it will be Christmas day."
If it's time to celebrate during December, then it's time to do business for so many of us. Times have changed for women in some ways as we're not just home makers or care providers. Now we are saddled with work and business responsibilities and strive harder than ever to fit into varied moulds. Is it possible to work as well as go on a vacation? Yes, it is possible if you know the MBC way.
MBC Culture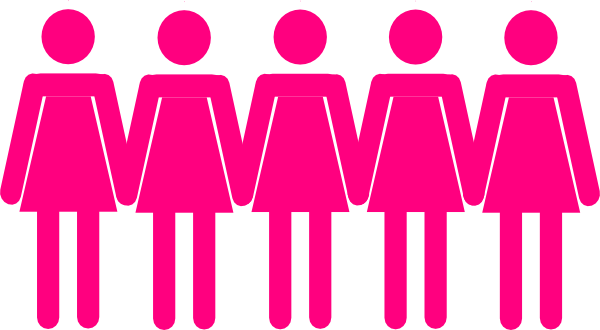 MBC shares its cosy aura with all mompreneurs. The work culture abounds in professionalism with a dash of freedom. If it's time to earn and make profits as mompreneurs then the same time is demanded by family and children but business is run and profits made even as mompreneurs go on leave.
What is the MBC key to success?
Learning to earn and grow
MBC is not just an online shopping store but it is also a steadfast platform to realise professional dreams. From formulating a hobby or an idea into a business venture to procuring ideas to expand and grow through workshops … MBC offers opportunities galore to realise professional dreams and financial independence. In November a workshop on procuring import and export licences was organised for Mompreneurs who are now planning to spread their wings to forge ahead to procure business deals with their counterparts in other countries.
How does learning at MBC help the mompreneurs and the organisation?
Learning gives understanding of business processes 
Workshops give a fair amount of understanding of different business processes. One attends to interact and learn about processes, bottlenecks and experiences through interactive sessions that help in problem solving, damage controls and business management at varied levels that is so vital for a  mompreneur.
How does overall knowledge of processes help a mompreneur at MBC?
Automation in business processes 
Automation is the key as the work culture is dunked in optimism and mutual understanding. Women understand women roles and responsibilities. Prior information, planning and shifting gears to meet customer and festive demands are all looked into. Responsibilities are taken over in the absence of peers on leave and the process moves on without welcoming unnecessary bottlenecks.
How is automation achieved?
Mompreneurs are equipped at MBC
MBC armours its mompreneurs to face any contingency. The armour is nothing but the knowledge of the business processes involved. From receiving orders, invoicing, shipping to customer grievances … just everything moves on. Business processes that are invisible to the customer like tackling bottlenecks with processing and dispatching of products are also taken care of.

How is it possible?
Sense of belongingness at MBC  
At MBC all mompreneurs have a sense of belongingness not only with the organisation but also amidst their mommy group. The result is empathy, growth and continuity that come with the feeling of camaraderie that is the unique strength at MBC.
Eeriness of a new mompreneur that comes with leaving the comfort zone for the first time is brushed aside with empathy and understanding smiles so the take off as a professional is smooth and heart warming. This culture grows on mompreneurs and each one is there for the rest.
How does camaraderie help?
Mompreneurs grow with the organisation  
It is a win- win situation. Mompreneurs grow with the organisation. The feeling of oneness prevails as strengths are shared and weaknesses diminish over a period of time. Ideas are welcomed and talents shared. MBC also serves as a unique launch pad for new mompreneurs who grow, gain confidence and some even branch out but stay connected with each other through simple mediums like facebook and whatsapp.
Talents are unfolded and chats help and one realises it is easy to start a second innings. It is indeed a pleasurable one since the first lesson in automation in business processes ensures planned vacations during the business seasons and mums know how to organise the work place, take care of family, home and be with the children for outings and even a break.
How is the festive season organized to get business deals?
PLANNING OF BUSINESS SEASON
 At MBC too, December is synonymous with business and profits. Products are showcased and new brands introduced much in advance. Regular features on new mompreneurs and their products or brands and updates on what's on are available as a norm. Customers are sent reminders and knowhow of new range of products and discount coupons. Clearance sales are organised and brand specific contests conducted online to update customers.
Times have changed and shoppers have touched new horizons with online shopping. You just have to think of an idea, google it and know the beautiful range of products to buy for self or loved ones. Nowadays, it's time to click and surf to explore various brands and numerous options and shop at online stores.
You don't believe me then click to visit www.mybabycart.com to shop, order and discover a whole range of options to choose from.
---
Our mompreneurs keep us going and on this note we'd like to welcome the new members and also acknowledge the efforts of the existing mompreneurs.
New mompreneurs -

S I Sales                                            Altius Retail                                       Ranjini.D

Operon biotech & healthcare                 OM handicrafts                         Rik Babywear

  Elsa Kids Boutique
Top Mompreneurs -

Pikaboo                                        Baby O Baby                                     Head to Toe
Swift shipping needs a sure mention.The following mompreneurs have managed to make a mark through fast shipping -

CRT Enterprises                         [email protected]                            The original knit 
---
MBC is wheeled by mompreneurs who are at their creative best. They are true professionals who are able to make a mark with their multifaceted persona. One of our multi-talented mompreneur,  Rachcha who was bid adieu, was like a golden cog in the wheel and without whose dedication and support MBC wouldn't have seen the light of the day. She is being missed for all the support she gave in way of her brilliant professionalism, warm and helping ways and her ability to ease stress from many a shoulders. We'll miss you but more than that we wish you all the very best.
MBS FEELS PROUD
MBC is all about inspiring women who stand by each other. Our Whatsapp group consists of mompreneurs who give steadfast support to one another. But this time Smita Chatterji, serial Enterpreneur (Group CEO of Centreax) made MBC proud. Yes! our mompreneur was no less than a commando when she reached out to help people stranded in the Chennai Floods. She extended help through her brother who is a member of the rescue team of the Indian Army. The Whatsapp group pitched in support and in no time numbers and addresses of people in distress started pouring in and she organised help through the rescue team of the army and other government agencies conducting the rescue operations.
The entire MBC team, Officers of the Indian Army and colleagues at Centreax,  took the onus of making an attempt to verify the genuineness of the distress calls.
Smita,our brave mompreneur, converted her home into a help centre with the support of her septuagenarian in-laws and  7 yr old daughter.
They sat with pen & paper and noted down numbers, addresses, and labelled them neatly.
Smita carried out her efforts keeping in mind Nelsan Mandela's words, "It always seems impossible, until its done." She has the blessings of all those she rescued, the old, young and the ailing.
We feel proud and empowered with Smita. Now we are all set to rejoice and submerge ourselves in the festive December hues, spread warmth and wish each other a fantastic business innings. It time to say goodbye to 2015.
MBC team wishes all Season's Greetings and a Happy New Year. We pray and hope that the New Year brings in great success, health and abundance for all of you.
Come join and be a part of MBC Mompreneur's community. Click here to register and find opportunities galore.